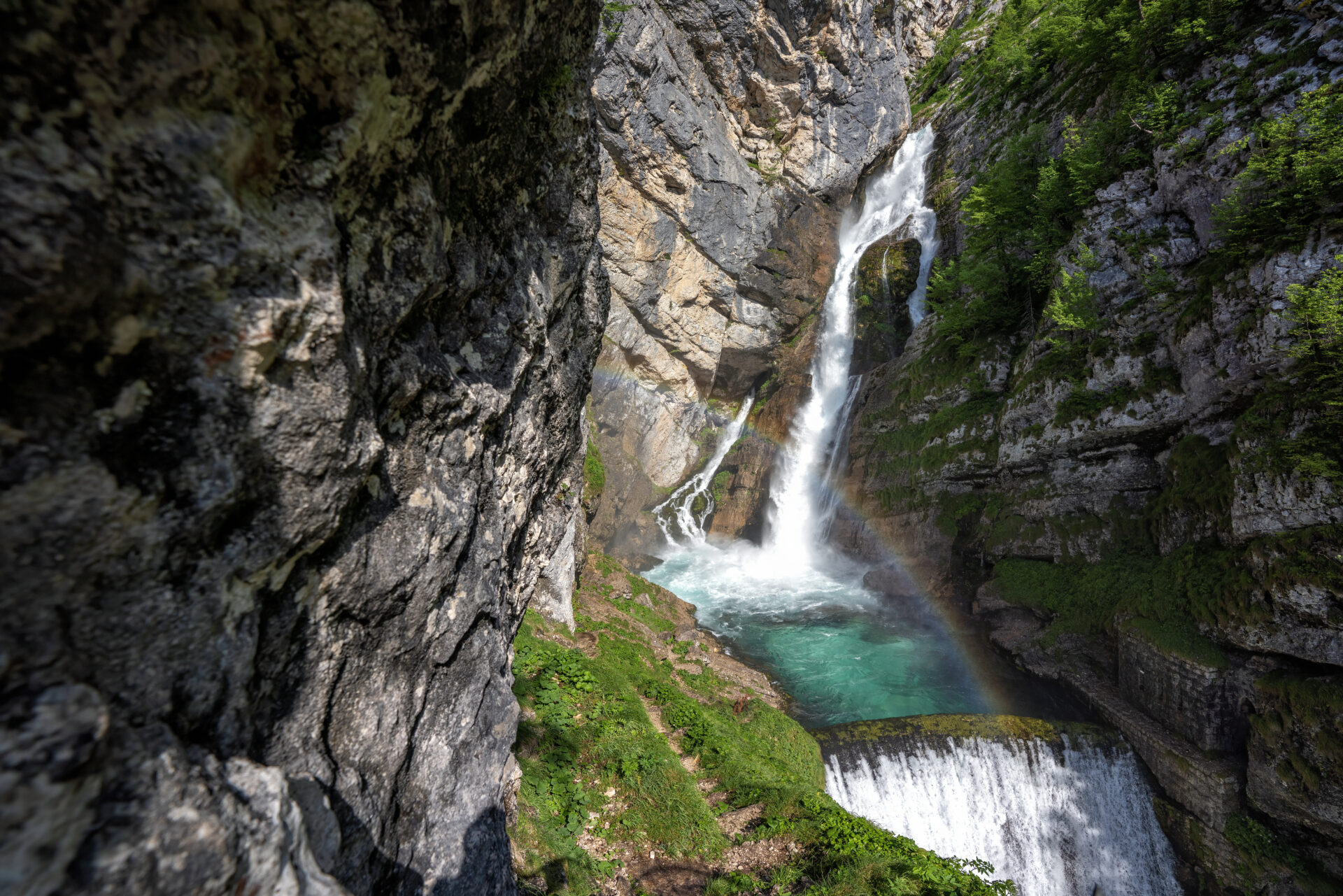 13th Hike to the Savica Waterfall
The traditional opening of the hiking season to the most visited waterfall in Slovenia.
You are invited to the traditional hike to the Savica waterfall, which this year will be the 13th in a row.
The hike has three versions and is a recreational hike suitable for all generations.
Experience a nice hiking day in good company, where almost everything will be taken care of, as the entrance fee includes:
a welcome snack,
a gift of a T-shirt,
a ticket to the Savica Waterfall
and snacks and drinks at the finish line.
PROGRAMME:
You can choose between 3 versions of the hike to the Savica Waterfall:
LONGER HIKE
Meeting point: Ribčev Laz TD Bohinj
Length of the hike: 10.5 km
Duration: 3 h
Start: at 9 a.m.
SHORTER HIKE
Meeting point: Ukanc (Pizzeria Ukanc)
Length: 4 km
Duration: 1 – 1,5 h
Start: at 10 am
SHORTEST HIKE
Meeting point: Parking under the Savica waterfall
Length of hike: 1 km
Duration: 30 min
Start: at 11:00
PRICE:
Adults: 12.00 € / 10.00 €*
Children up to 14 years: 10,00 € / 8,00 €*
Families: 35,00 € / 28,00 €*
*The reduced price applies to TD Bohinj members, TZS card holders and pre-booked guests.
Registration:
Applications for hikes are accepted by e-mail at [email protected] until 20 April 2023.
The entry fee is payable on the day of the hike at the starting points one hour before the start of the hike.
Conditions of participation:
Everyone who pays the entry fee is a participant of the hike.  All participants are obliged to follow the organiser's instructions. The organiser is not liable for any material or physical damage caused by a participant to himself or to other participants. Persons under 14 years of age may only participate in the hike accompanied by a parent or adult.