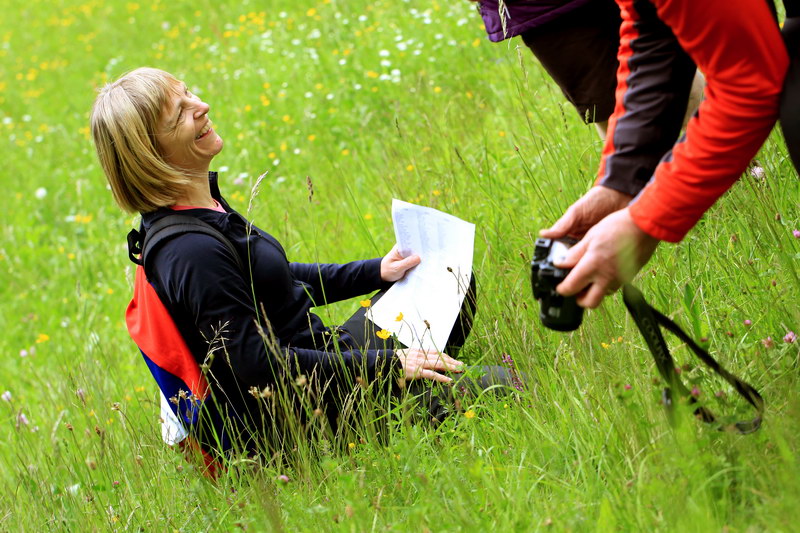 Exploring Goričca, guided tour of the botanical garden with Majda Ribnikar
INFORMATION:
– Meeting point: Danica Guesthouse
– Duration: 1 hour
– Price: 15,00 €/person
– difficulty level: easy
– equipment: hiking shoes and clothing
– included: guide
The event is held with a minimum of 5 participants.
Tickets can be purchased at the bottom of the page.
Description of the botanical garden:
The word Goričca means mountain in miniature. Indeed, from a botanical point of view, this little hill is a very small mountain. There are more than 200 different species of flowers, ferns and mosses. The southern slope is richly covered with plants from the large limestone outcrops, and the deciduous groups are like scaled-down mixed forests.
The variety of flora can be observed almost all year round: black holly peeps out in winter, liverworts, trumpet violets and violets in early spring.
Many of the plants here are poisonous, such as Solomon's seal, lily of the valley and wolfberry. Some are also medicinal or edible: black thorn, rose hips and lungwort. No plants have been specifically planted on this botanical trail. Nature lovers have simply marked the plant wealth in their natural habitat with the aim of educating and raising awareness of nature conservation.
Special offer:
The Botanical Guided Tour and Floral Menu package is available at a special price of € 33.00 (adults) and € 20.00 (children).