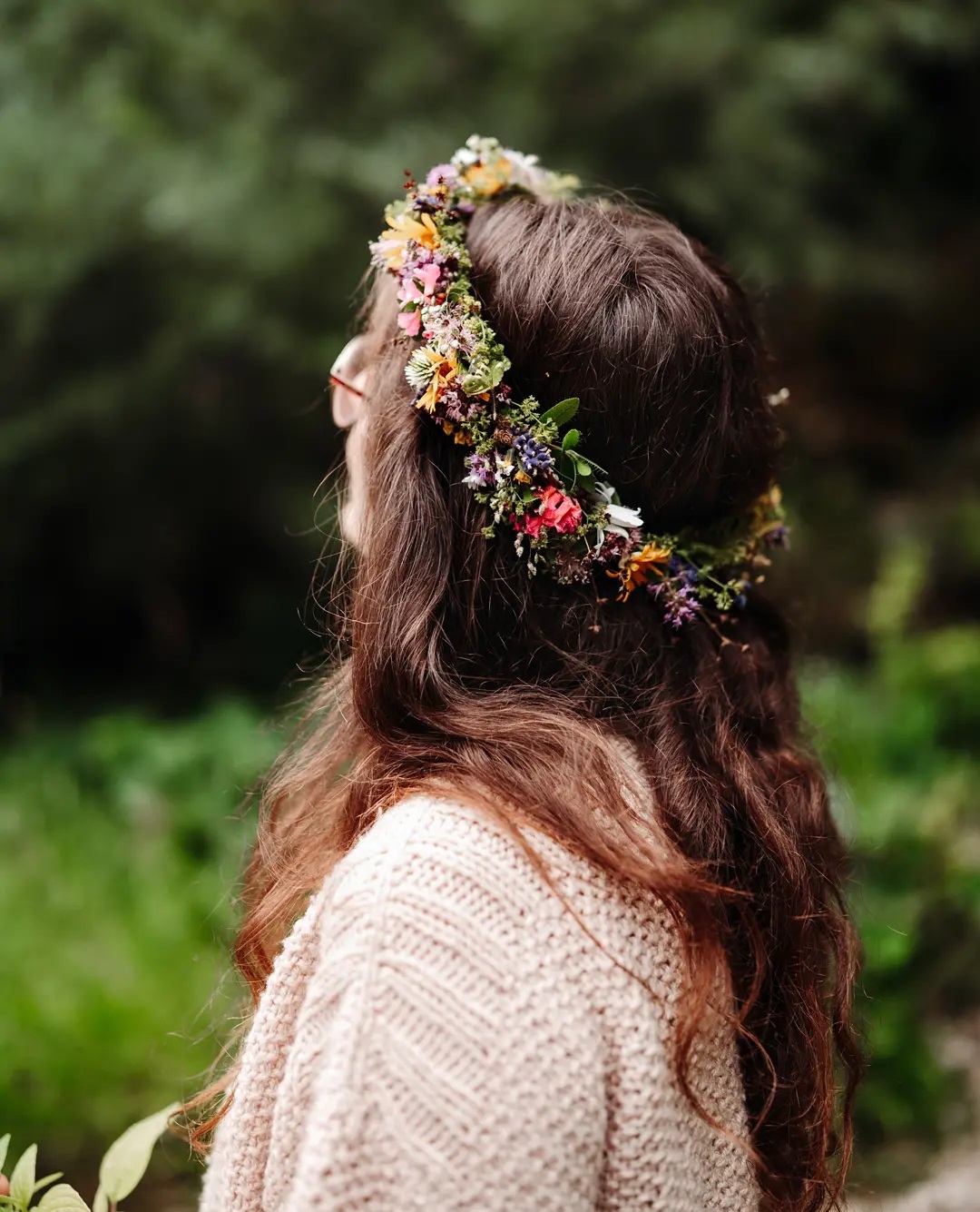 Flowers in hair, flower crown making workshop – SOLD OUT!
Information:
DATE: 28 May 2023; 10:00 – 12:00
LOCATION: TNP Centre, Stara Fužina
PRICE: 20,00 €/person
The event is held with a minimum of 5 participants.
Tickets can be purchased at the bottom of the page.
Who wouldn't agree that summer meadows full of flowering plants are truly beautiful? And it's even more beautiful when you put all those colours, shapes and smells in your hair. People have been wearing flowers in their hair since ancient times (if not before), from the Greeks and the Romans, to flower children and modern brides. There's nothing wrong with putting flowers on your head every day – to make you feel like a real queen and to shine in all your beauty. You are invited to a floral get-together, weaving green stems and new bonds.  We will gather in the meadows of Bohinj, where we will pick flowers and later make flower crowns. We will learn which flowers are best suited for longer storage, how to dry them and how to store them so that they retain their beautiful colours even when they are no longer in the meadows.