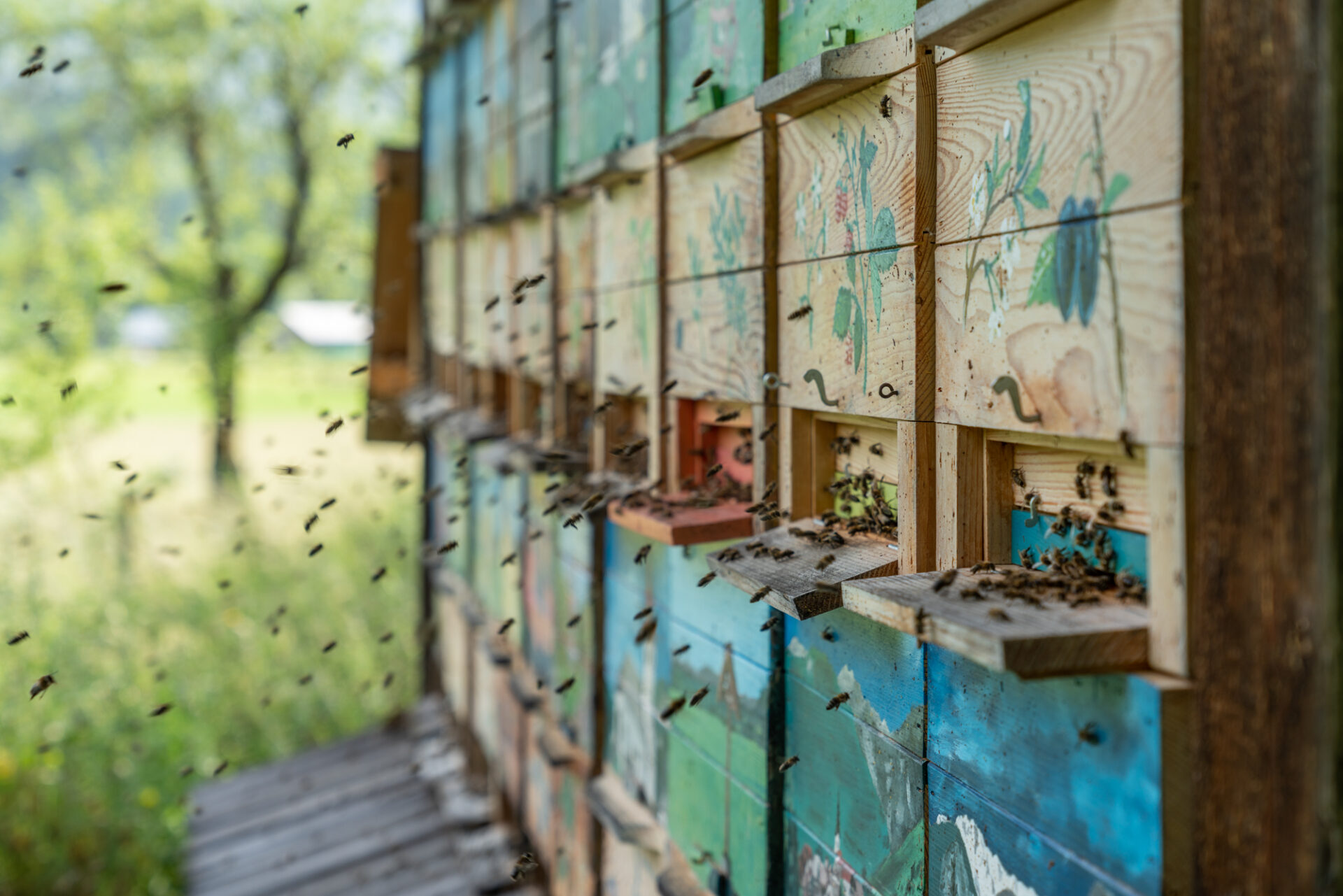 Guided walk to Rožič's apiary
Let's learn about the life of a bee colony.
An experience that takes you through beautiful nature, admiring the lower Bohinj mountains, along Klodič's cycle path to Rožič's apiary, where you will learn about the life of a bee colony, the role of individual members, bee diseases and the importance of bees.
An interesting experience that puts you right in the most beautiful bee meadows, where nothing is made and tampered with, but authentic. It is as if you have entered the everyday life of a farmer, with all the rustle and smells, and at the same time with authentic insights into the work of a Bohinj farmer.
The beehive is situated by the Močnik stream, in the middle of the cycle path between Bitnjami and Brod. You will see the bee colony, see the bees in the observation hive, taste the honey products and the products of the local farmer.
Marija Žvan, regional tourist guide for the Julian Alps and bee tourist guide, will take you on an experience.
Price: 12,00 €/person
MANDATORY REGISTRATION at: [email protected] – at least 1 day before the event until 12.00!