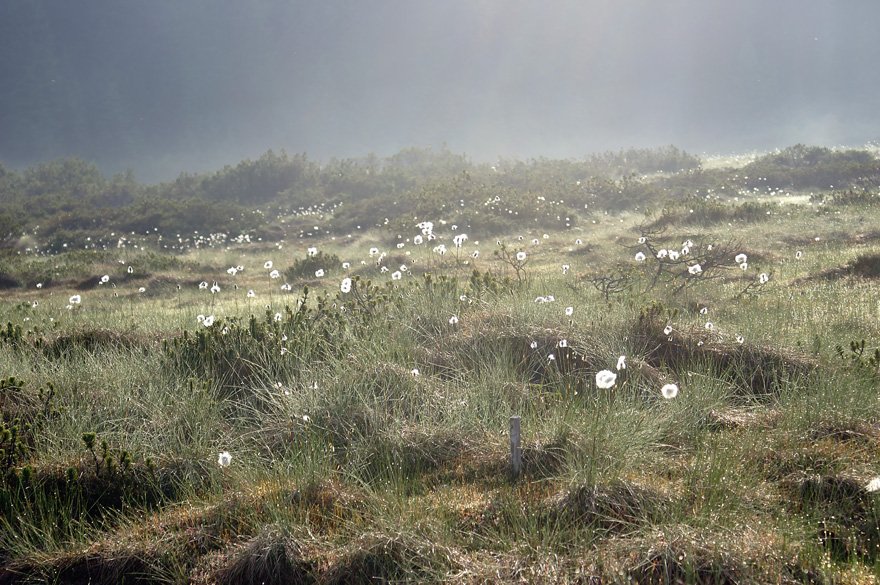 Guided tour of the Goreljek Bog (VrH Julijcev project)
In Slovenia, bogs are a very rare and vulnerable habitat. From a biological and ecological point of view, they are very interesting and unique. They are constantly growing and support plants that are found nowhere else. The most important are the various species of peat mosses, but we can also observe the small carnivorous sundew, rosemary, knife-edged muhly, hairy moss, bog coppice and others. The Pokljuka Marshes are the most southerly marshes still preserved in Europe. A visit to the recently renovated Goreljek peat bog trail will shed light on many interesting facts you may not have known before. The trail is circular, approximately one kilometre long and has five learning points with information boards.
Information:
Duration: 3 hours
Difficulty: easy
Price: free
Equipment: hiking shoes and clothing, rucksack, sun protection and benches, snacks and refreshments
Registration required at least one day before the guided hike until 12.00 noon at [email protected]
The guided tour will take place within the framework of the project VrH Julijcev – Improving the status of species and habitat types in the Triglav National Park, co-financed by the European Union from the European Regional Development Fund and the Republic of Slovenia.