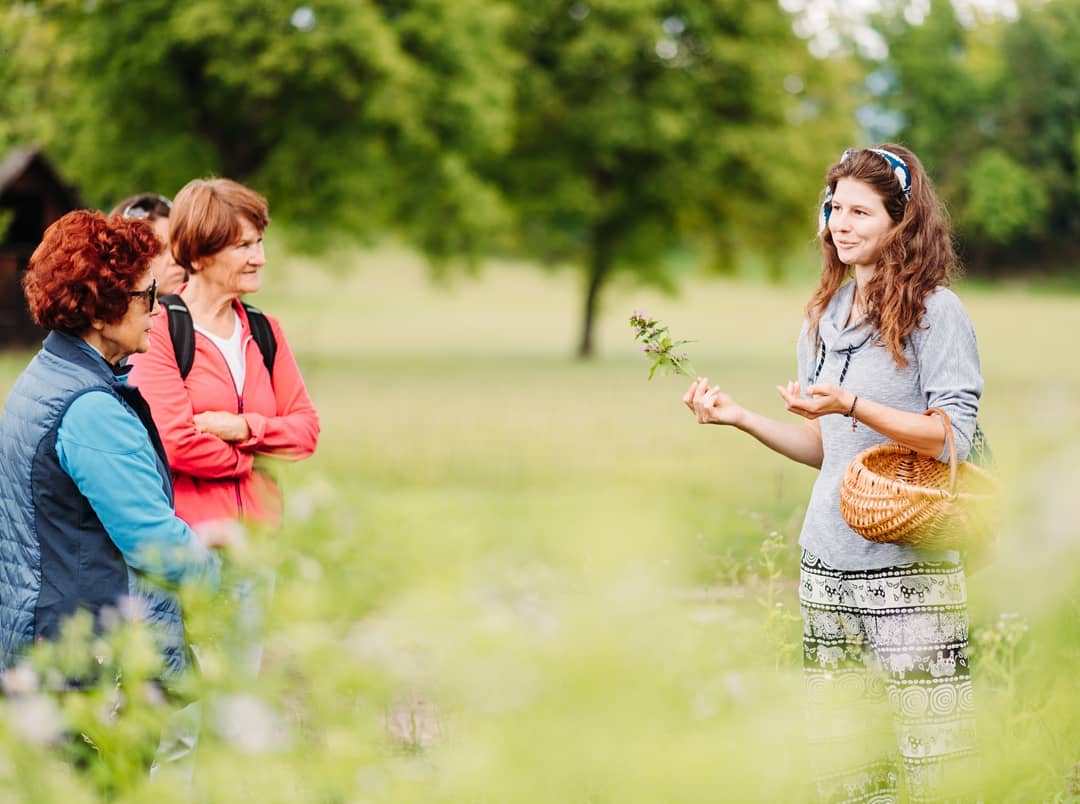 Wild Food with Polna Cajna
Information:
DATE: 23 May 2023; 17:00 – 19:00
LOCATION: Nemški rovt by the well
PRICE: 20,00 €/person
The event is held with a minimum of 5 participants.
Tickets can be purchased at the bottom of the page.
May is a wonderful month to fill our larder and enrich our plates with the wild bounty of our forests and meadows. I invite you to join me on a walk along the paths of Bohinj's meadows and forests, where we will find a rich and varied flora bursting with beneficial substances. We will learn about edible wild plants that can be used in cooking, how to incorporate them into simple dishes, and how to prepare and store them for the winter. The importance of sustainable harvesting for the preservation of nature's beauty will also be discussed. You are welcome to join me in all weathers. Comfortable clothes and footwear suitable for nature walks are recommended. If you wish, you can also bring a basket or a cloth bag so that you can use what you have picked at your next meal. In case of rain, bring a raincoat or umbrella.