The variety of animal life in Bohinj is due to favourable circumstances (basin geography, large differences in altitude, influences of the Mediterranean sea and geological characteristics). Here, almost all species which are characteristic for mountain habitats can be found. From the imposing Alpine ibex and all the way to the microscopic world, one can discover many, even endangered, rare, and indigenous species.
Most interesting mammals in Bohinj
The most characteristic is the chamois
The ibex has been resettled (it was extinct from the region more than 300 years ago)
At the same time as the ibex, the Alpine marmot has also been resettled
Very rare are the lynx, wild cat, and the brown bear, which is not permanently settled here
Common are deer, squirrels, weasels, dormice, beech martens, badgers, foxes, and mountain hares
The rarest and most endangered is the otter
84 bird species nest in Bohinj
Capercaillie counts among the most endangered birds
One of the better-known ones is the black grouse
There are fewer and fewer golden eagles
A diverse world of insects, fish and reptiles
Many insect species are also protected (e.g. apollo, rosalia longicorn)
Horned viper and the common viper are the best known venomous snakes
Indigenous fish in Lake Bohinj are the brown trout, grayling and burbot
The only indigenous vertebrate species is the Alpine newt
The caves surrounding Triglav are the habitat of the indigenous genus Anophtalmus
How to observe animals safely?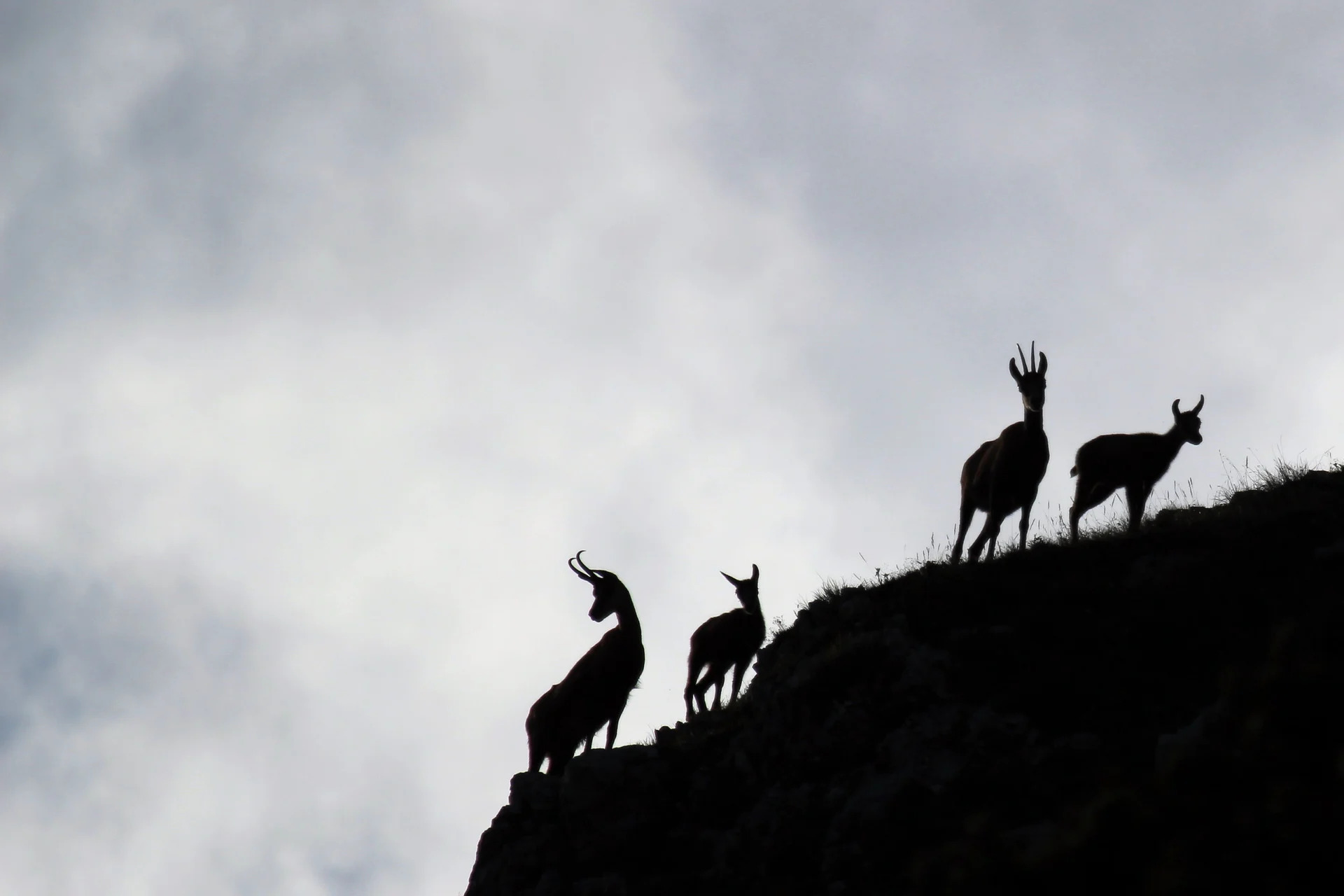 with an experienced hunter or a park guide
guided ornithological trips
we do not disturb animals or force ourselves on them
we take care of our own safety
contacts:

[email protected]

and

[email protected]
FOOTPRINTS OF WILDLIFE:
NATURE CONSERVATIONISTS OF THE TRIGLAV NATIONAL PARK WARN
Disturbances due to observation and photography of animals are getting worse and worse in some black grouse habitats, which endangers their survival. We ask that you treat with respect and within reason, when visiting habitat areas, so the animals can live as undisturbed as possible. Keeping the black grouse in the Alps is a common responsibility, which is only possible with mutual cooperation.
In the black grouse mating and hatching seasons, and when they are guiding their young, the environmental monitoring of the most visited habitats will increase, and the intentional disturbing of animals may be appropriately punished.
DISTURBING ENDANGERED ANIMALS IS AN OFFENCE!