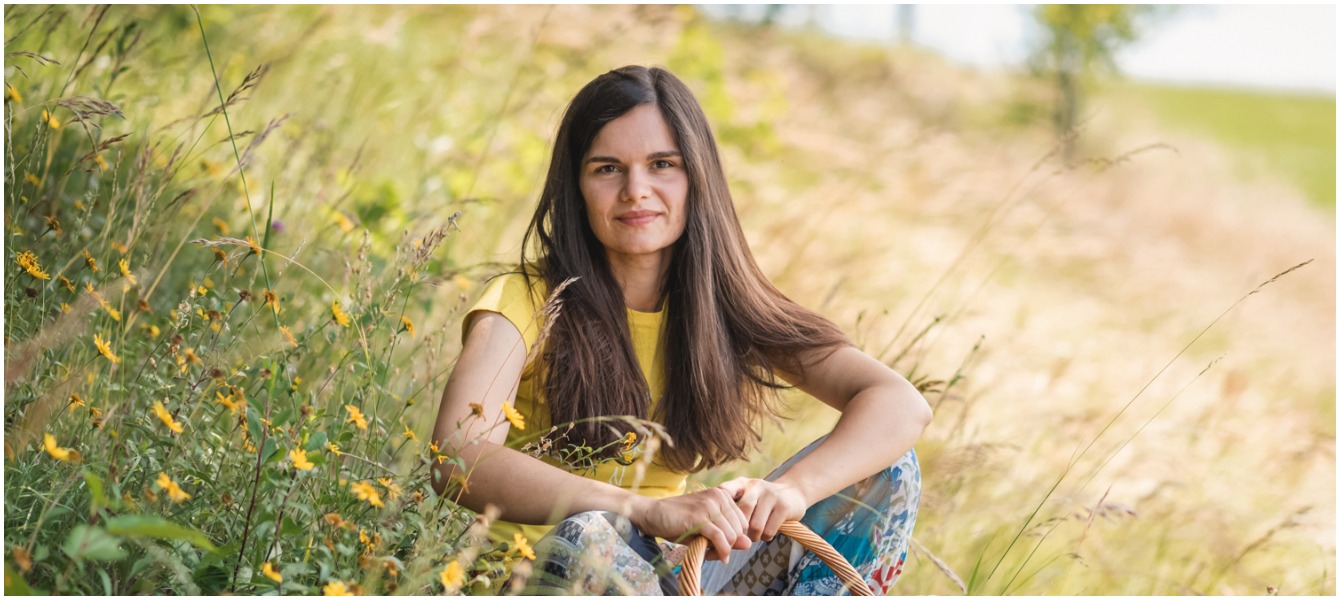 Foraging and cooking workshop in Bohinj with Karmen Gajšek
On Sunday, 21 May, at 10:00, you are invited to a picking and cooking workshop with Prof. Karmen Gajšek. It will be about learning about the autochthonous alpine, pre-Alpine and other widespread flora in the glacial Bohinj valley, towards the end of May. Information on usefulness, importance in the ecosystem, potential protection, use in the past, and usefulness today. We will also collect widespread and non-endangered plant species and use them to prepare lunch using only local and wild ingredients, without visiting shops.
The route will take you along the paths of the rich habitats of the Triglav National Park, discovering the preciousness of the natural environment itself. The workshop and all its contents will be an example of a local, healthy and environmentally friendly subsistence way of life.
Tickets can be purchased at the bottom of the page.
Workshop:
10:00-11:00: Culinary-theoretical part (snack from the subsistence lifestyle, tea from selected plants, demonstration of how to make the individual components – homemade bread with lees and herbs, etc.).
11:00-12:45: Field research, learning, collecting edible and medicinal plants from the plantations
12:45-14:00: Sorting the collected plants, preparing lunch and eating together
Information:
Date: Sunday, 21 May 2023
Duration: from 10 am to 2 pm
Venue: Stara Fužina
Meeting point: in front of the TNP Centre in Bohinj
Difficulty: easy easy route, suitable for beginners in picking
Required equipment: comfortable field shoes, basket and knife
Price: € 42.00/person, voluntary contribution for children (workshop will be held with a minimum of 10 registrants).
WORKSHOP (4h) INCLUDES:
– Acquiring knowledge about wild edible and medicinal plants, so-called poisonous plants and the importance of the nature that surrounds us for our survival and quality of life.
– Skills acquisition – identification and use of wild plants
– Tea made from precious herbs
– Wild breakfast/meal (e.g. rosehip jam, rosemary pesto, plant cheese, bread with yeast and nettle seeds, etc.)
– Wild lunch (combination of fresh wild plants and home-grown organic produce – e.g. wild stew)
– Environmental protection – we will learn the principles of foraging and, above all, a sustainable way of life, in which we will behave naturally – without pesticides, packaging, working far from industrial food, in harmony with local plant resources – self-grown and peace-loving-organically grown elements (vegetables, fruits, cereals, nuts and seeds). We will learn self-sufficiency, thus adding an important contribution, to ourselves, to nature and setting a good example for other people too.
– Personal and spiritual growth – through contact with nature, to identify perhaps suppressed needs, desires, the pleasure of making sense of one's own way of life through the eyes of respect for one's own robust health and the environment.
The workshop will be led by KARMEN GAJŠEK.
Karmen is a Master's degree holder in Geography and Sociology, a forager and herbalist who, after years of intensive study of the ecosystem characteristics of the environment, has been working with wild edible and medicinal plants, which, due to their self-natural growth, contain on average much more vitamins, minerals and other bioactive components than cultivated food and can therefore represent an important part of self-sufficiency. Karmen conducts foraging and other workshops and lectures all over Slovenia – to complete the circle (human-wildlife-natural production), and also stores plants as valuable products for everyday life, which are also available for purchase. It is about combining theory and practice to realise an environmentally and health-friendly way of life.
Everything we will handle, apart from the local wild plants, is obtained/grown from the hands of Karmen, her family or neighbours near/far away who work in harmony with the environment (100% local, plant-based, wild and organic, no added sugar, etc.).