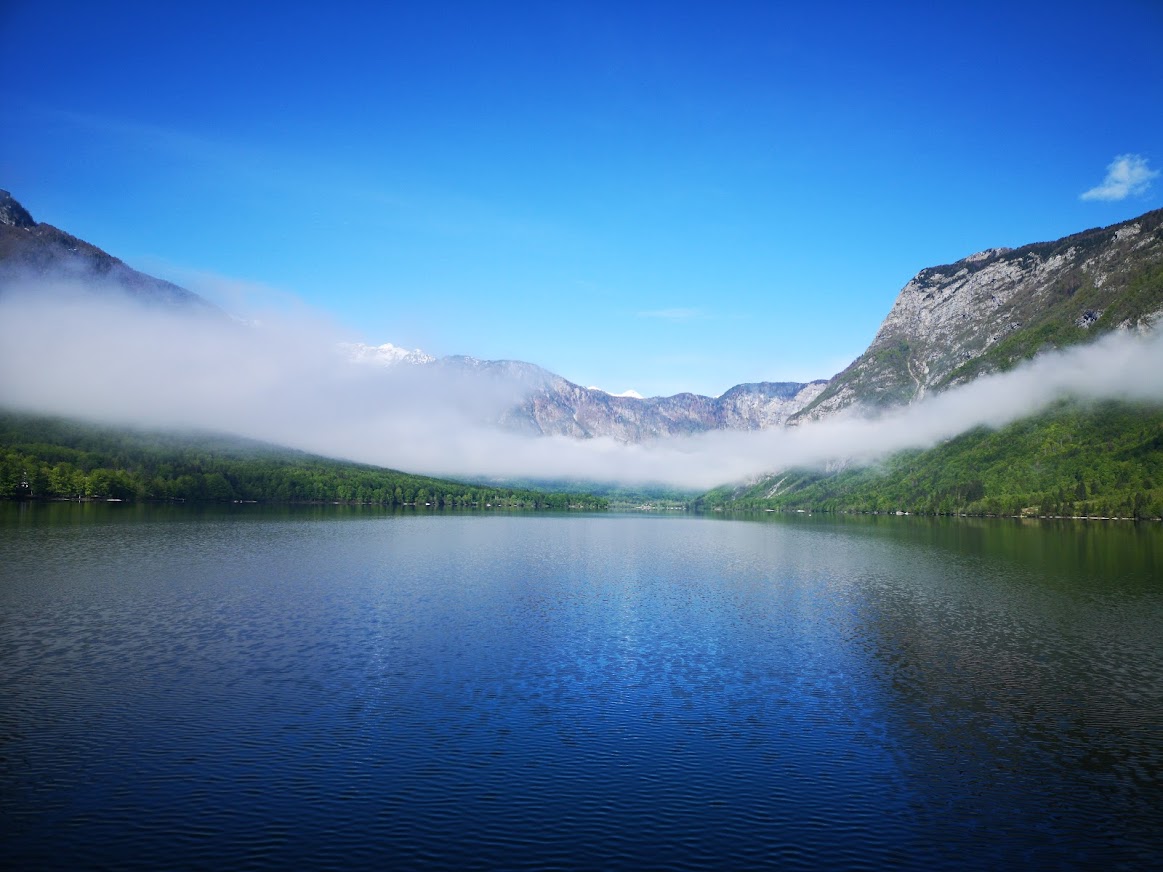 Harmony of water, forest and scree, botanical guided tour along the northern shore of Lake Bohinj with dr. Peter Skoberne – SOLD OUT!
The event is sold out!
A guided botanical tour along the northern shore of Lake Bohinj.
Information:
– Meeting point: Info centre Bohinj, Ribčev Laz
– Tour of the thick trees, the scree and the shore of the lake
– Equipment: hiking shoes and clothing
– PRICE: 15,00 €/person
– one-way boat transfer (return) included
– The event is carried out with a minimum number of registered persons: 5
Tickets can be purchased at the bottom of the page.
Route description:
The walk begins at St. John's Church and continues left on the walking path along the lake and across the Fužinsko polje field, where we can find the Marguerite (Leucanthemum vulgare) and Field Scabious (Knautia arvensis). At the turn to Stara Fužina village we continue along the lake coast, where we can enjoy the beautiful view of the southern part of the Julian Alps. We then pass the fish farm and walk under the Govic waterfall (which flows only at strong rainfalls). In the forest screes under the Pršivec mountain we can find Hop Hornbeam (Ostrya carpinifolia), Ash Tree (Fraxinus ornus), Twiggy Broom (Genista radiata), Sternberg's Pink (Dianthus sternbergii) and Knapweed (Centaurea pannonica). We then continue over the dry corrugated meadows of Ukanc village, where Wild Orchids (Orchidaceae) grow. We visit the only swamp area along the lake, where the Savica river flows into the lake and where we can find Sedges (Carex), white Wood Rush (Luzule) and Star Thistle (Lunaria rediviva). The route leads us across the bridge over the Savica river towards the Zlatorog hotel, where we stop for a short rest. We then continue towards the Bohinj campsite and board the boat that takes us back to Ribčev Laz village.
Special offer:
The Botanical Guided Tour and Floral Menu package is available at a special price of € 33.00 (adults) and € 20.00 (children).