Možic (1602 m) is one of the more famous and popular peaks above Soriška planina. The route past Lajnar passes through a comfortable mulatier with magnificent views of the Julian Alps, Škofja Loka hills, Baška Grapa and Sorica.
Dravh, Lajnar, Kôr and Možic are the panoramic peaks that make up the ridge to the south above Soriška planina and preserve many traces of the past (characteristic bunkers with metal domes and numerous underground passages, fortifications, a barracks with a chapel, etc.). They are all interconnected by the still-visible, solidly-built mulatiers, reminding us of the military layout of the Alpine Wall, which was based on the Italian system of defending the entire land border. It stretched from the Ligurian Sea, over the ridges of the Julian Alps, and along the borders with France, Switzerland, Austria and Yugoslavia, all the way to Rijeka in Croatia, for a total length of 1850 kilometres. The wall protected part of the Slovenian territory occupied by Italy after 1918.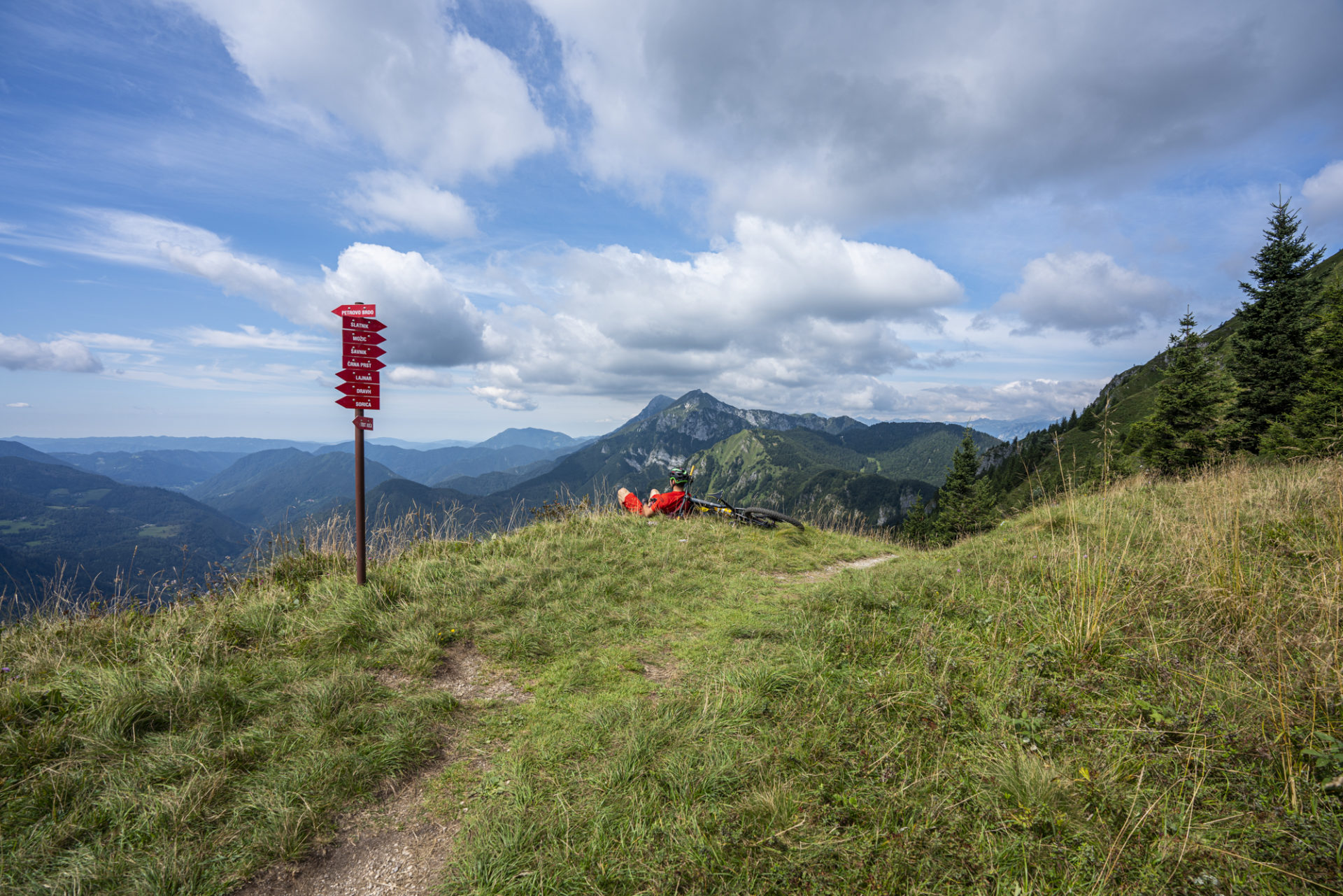 At 1307 metres above sea level, Soriška planina is an ideal starting point for many short and longer excursions. Možic is located west of Soriška planina. At the highest point of the peak, there is an old military bunker with the name of the peak and the height inscribed on it. From the top, you can enjoy a beautiful view of the Bohinj-Tolmin mountains, Triglav, part of the Karavanke mountains, Ratitovec and Porezen.
Don't miss out on visiting...
Vogel is an ideal starting point for short and longer hiking tours (more than 1000 metres above Lake Bohinj, guided tours available) and winter adventures.