Ice skating is an exciting and elegant winter activity, especially great for family time outdoors. Two pairs of sharp blades, good balance and gloves, and you're ready to enjoy on the ice.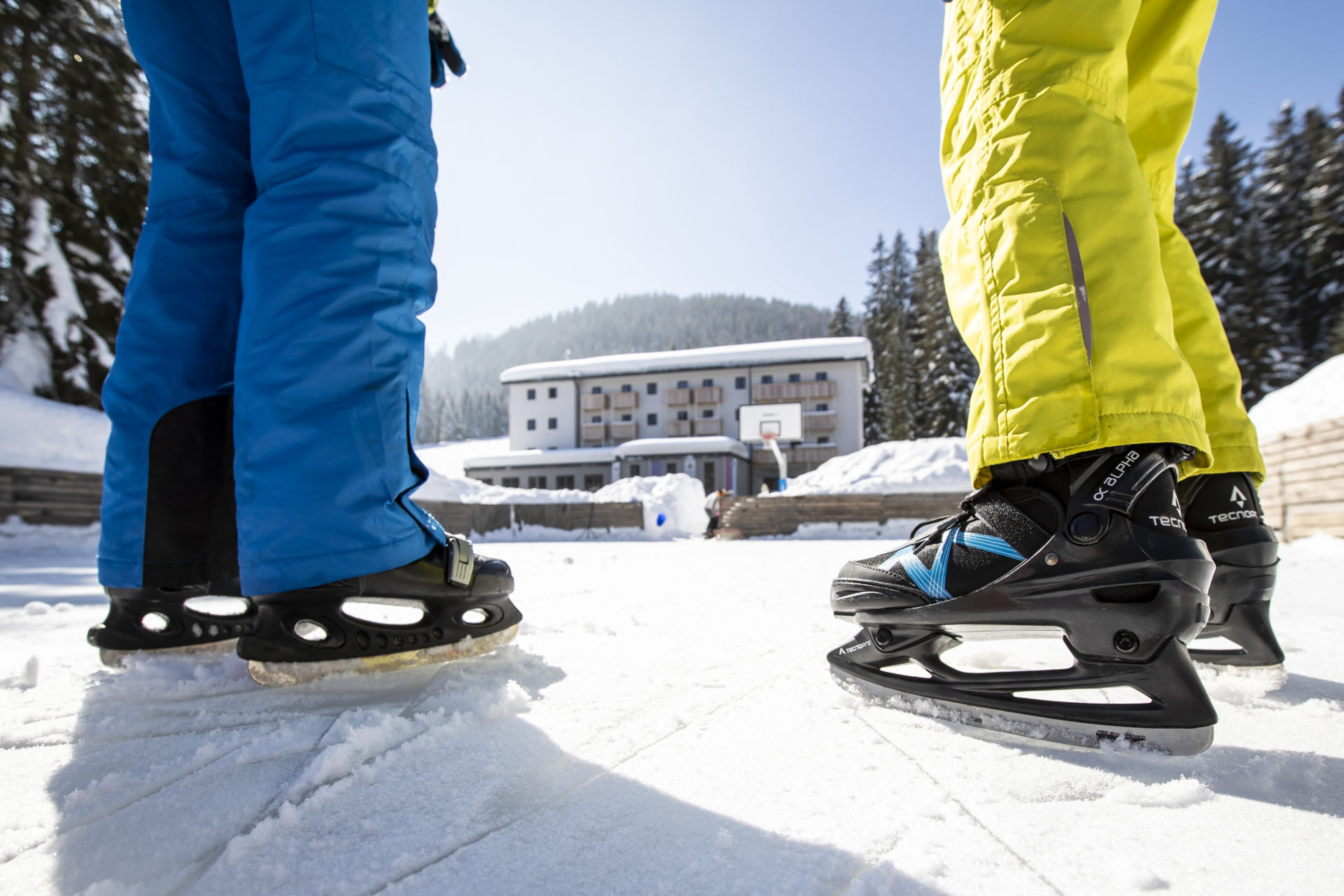 In recent years, skating has only been possible on artificial ice rinks in Bohinj and Bled. Unfortunately, Lake Bohinj no longer freezes often or intensively enough. Ice-skating is not allowed on high mountain lakes.
Skating rink Bohinjska Bistrica (skates available for hire)
Ice rink at the Senožeta
Bled Sports Hall(skates available for hire)
Ice rinks and rental facilities. Ice skates can be rented (or serviced) at the Bohinjska Bistrica ice skating rink during the opening hours of the Bohinj ice skating rink.
Ice skating rink in Bohinjska Bistrica is located in the city canter, directly next to the Mercator shopping center, the health centre and Aquapark Bohinj.
The Senožeta Ski Centre is a charming small ski resort in Srednja vas, especially suitable for families and recreational skiing.