Kayaking and canoeing adventures
Explore Lake Bohinj and Sava Bohinjka from the water surface.
It only takes a few strokes of the paddle to take you to a wonderful world of beauty, peace and tranquillity. Lake Bohinj is the perfect place for your first swings into a new adventure, as you can explore it on your own. The Sava Bohinjka is more challenging. We recommend organised excursions, where safety, professional guidance and relaxed company are guaranteed. Bohinj does not have the most challenging rapids, but they are easily accessible by car (the lower Sava Bohinjka, Radovna, Soča).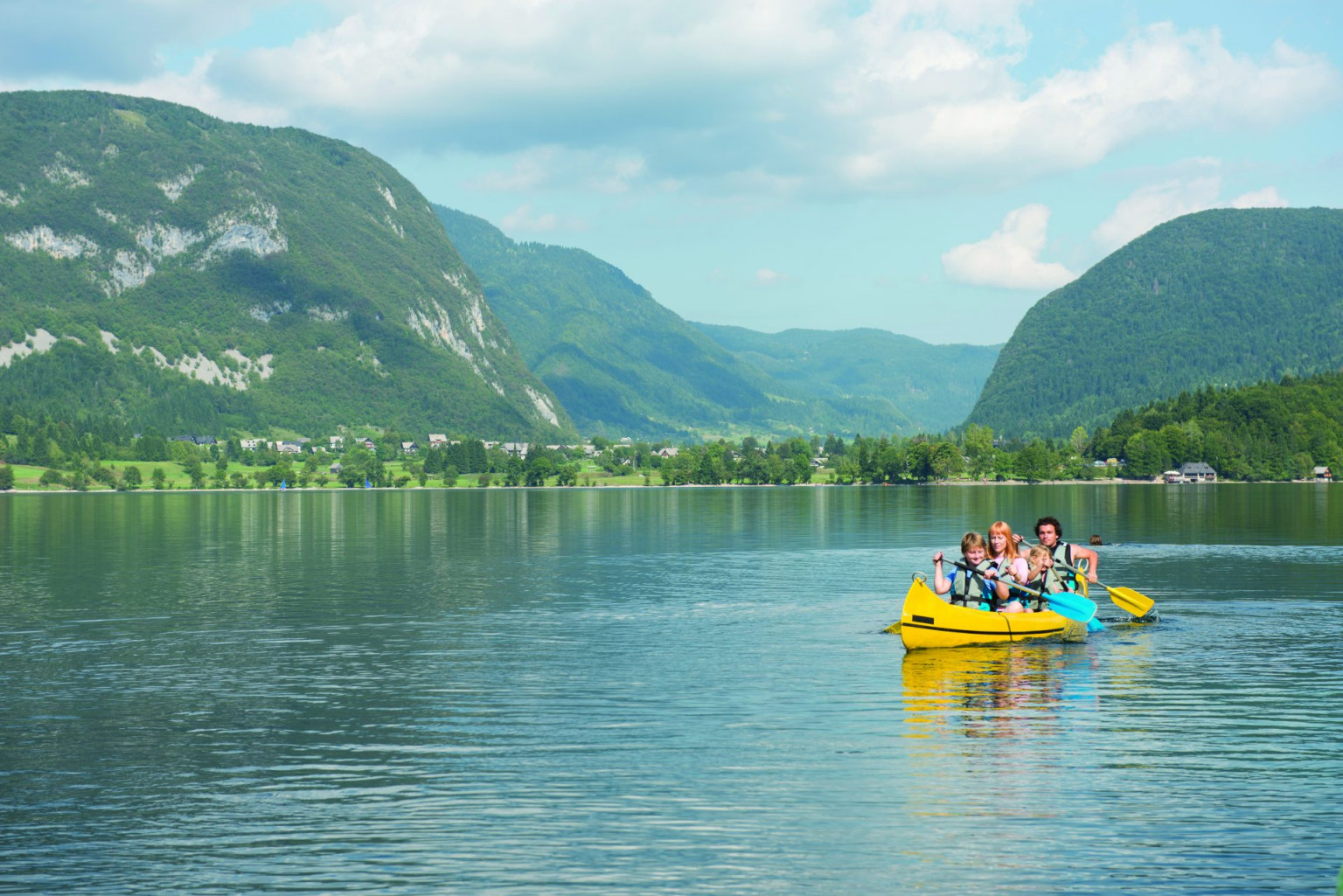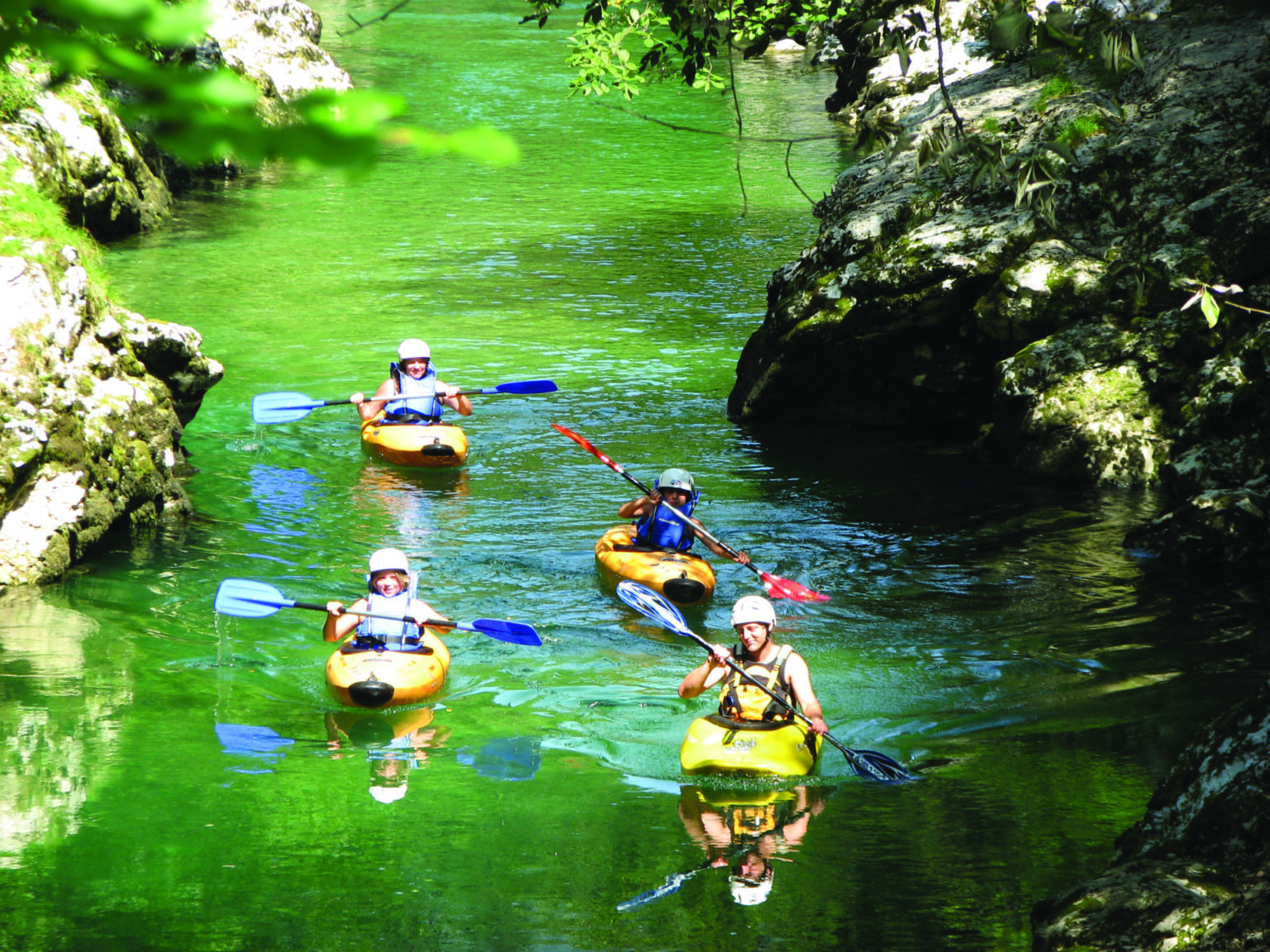 dates of activities: May – September
courses and guided excursions are organised by prior arrangement
School of kayak

The whitewater kayak school ranges from individual lessons to weekly courses for beginners and the more experienced. The school starts on the calm surface of the lake and continues on the Sava Bohinjka. Equipment and transport are provided by the activity provider.

Guided kayak trips

Guided excursions along the Sava Bohinjka river.

Canoe trip on Lake Bohinj

A two-hour trip on which you will learn how to handle a canoe and at the same time get to know the largest natural lake in Slovenia from its surface. The rowing lesson starts with a short rowing lesson, continues with a tour around the lake and ends with a competition at the same place. The night version of the trip is particularly romantic.

Kayaking trip on the Sava Bohinjka

The paddling starts at Lake Bohinj, from where you descend under a bridge into the Sava Bohinjka. Following the river to Brod, or continue on to Bohinjska Bistrica or Soteska. Equipment and transport are provided.
Boat rental and guided excursion providers
We know the hidden corners of Bohinj. We show you what the locals know. Our team is a team of professional guides with all the required licences.