Fishing area: Lake Bohinj
Try your skills at spinning, fly-fishing or bleak fishing.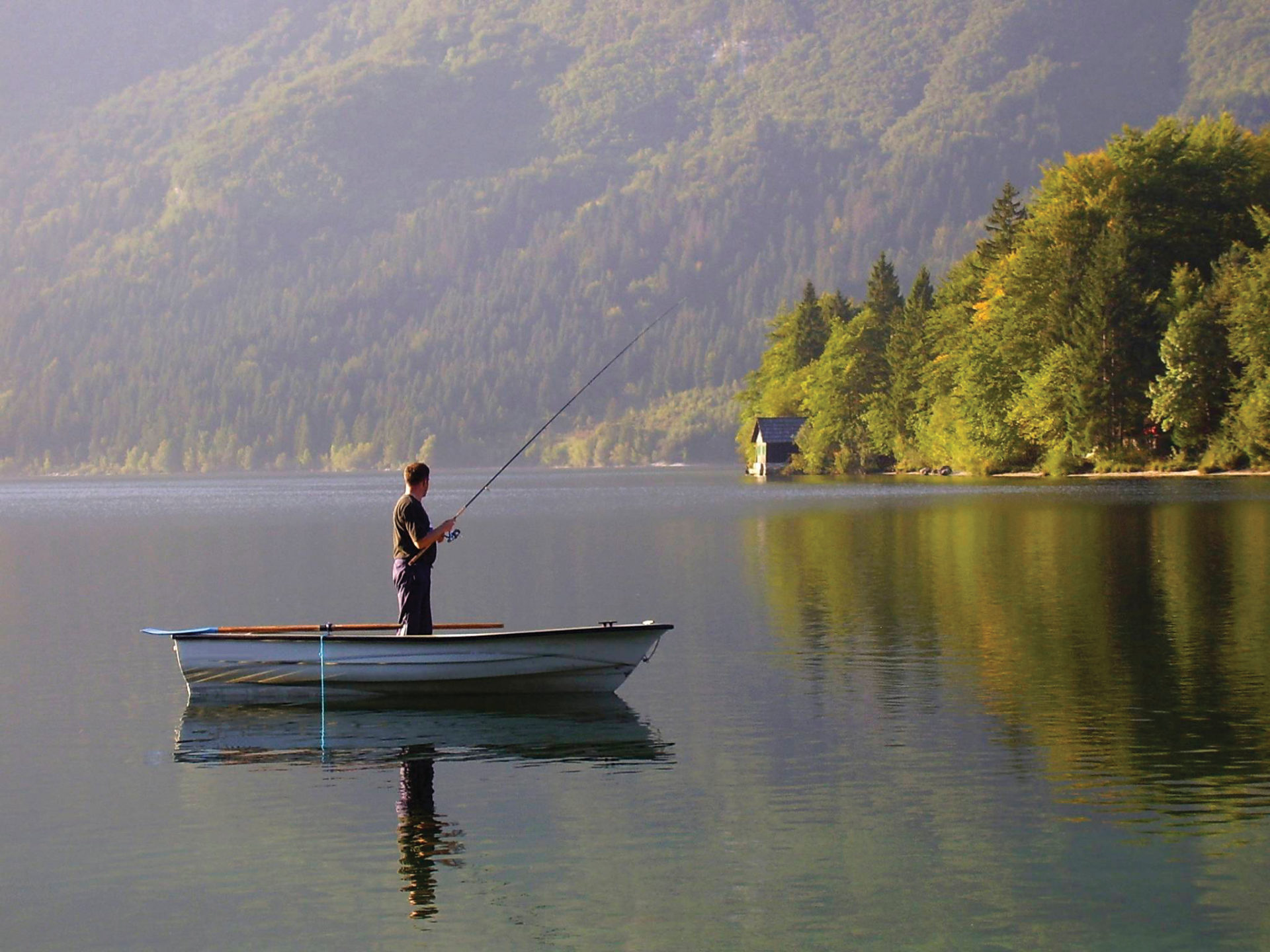 Lake Bohinj, the largest glacial lake in Slovenia, is home to the indigenous lake trout, the burbot and the chub. Non-indigenous charr, which already dominates the lake, is the ultimate specialty for fish gourmets. On Lake Bohinj fishing from the shore or a boat with one line is permitted. The following are permitted: spinning, fly fishing and coarse fishing; fishing with one rod and one artificial or dead bait. The Lake Bohinj fishing area is administered entirely by the Bohinj Fishing Society (Ribiška družina Bohinj).
Map of the fishing area in Bohinj
Fish species and fishing seasons
FISH SPECIES
Lake trout
Non-indigenous lake charr
Chub
Rainbow trout
Brown trout
Burbot
LEGAL SIZE:
50 cm
20 cm
30 cm
24 cm
28 cm
30 cm
FISHING SEASON:
1 April – 30 September
1 March – 14 November
1. March – 30 April / 1 July – 14 November
1 March – 14 November
1 April – 30 September
1 April – 14 November
6 lake charrs

6 brown trouts or

1 lake trout or

3 rainbow trouts or

5 chubs or


3 burbots
Fishing gear purchase
Fishing gear rental
Fishing permits
Professional guidance (an experienced local fisherman)
Boat rental
Maps of the area
Best fishing package deals
Best accommodation offer
Fishing rules on Lake Bohinj:

Fishing can be performed from the share and boat with only one fishing set

One rod, one hook and one bait can be used

Permitted fishing methods: angling, fly-fishing and bleak fishing

Triple hooks may be used only at angling (spinners)

Fishing can be performed with all artificial and natural baits, excluding bone-worms and alive fish

The permit is invalid if the person fishing and the date are not written

A permit is not transferable

Fishing from the bridge is not permitted

Youth permit allows fishing from the shore of Lake Bohinj; 9 pieces of bleak may be caught
The Mostnica is a stream that rises at the head of the Alpine valley of Voje and is known primarily for its deep channels that the pristine water has furrowed out on its way to the valley. The stream is home to brook trout, rainbow trout and grayling.
The Sava Bohinjka River is a lovely Alpine river that flows out of Lake Bohinj, running through a narrow valley at times squeezed into a gorge. This river is home primarily to salmonids such as the brook trout, grayling, rainbow trout, Danube salmon (or huchen) and whiting.
Clean waters and smart fish make for good and interesting fishing. Enjoy unspoiled nature with easy access to fishing spots where every angler can find their own corner.